06.10.2023
Jak narysować Martwą Naturę w 3 krokach
1. Zacznij od wyboru kadru. Zastanów się nad układem strony (pion, poziom) oraz  kompozycją na kartce. To tak jakbyś miał zrobić ciekawe zdjęcie. Narysuj miniaturkę/ki swojego ujęcia. Docelową pracę zacznij od rysunku linearnego, porównuj proporcje, wyznacza punty pomocnicze, piony, poziomy, osie symetrii. Nie wymazuj lini pomocniczych! Używaj ołówków twardych z literką H.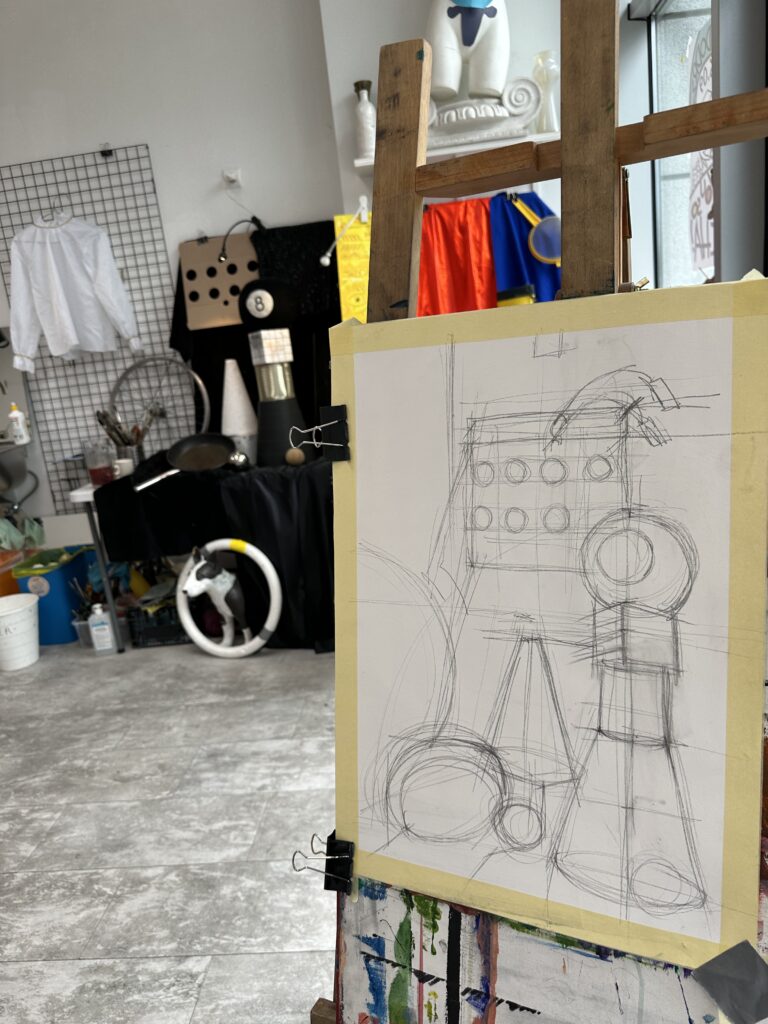 2. To punkt najkrótszy, ale najważniejszy, tak żeby pracować nad całością a nie detalem. Określ najjaśniejsze elementy poprzez zacieniowanie wszystkiego co ciemniejsze od bieli. Możesz tak jak na przykładzie, zamaskować tymczasowo te części.  Sugerujemy używać ołówków od 2H do 2B.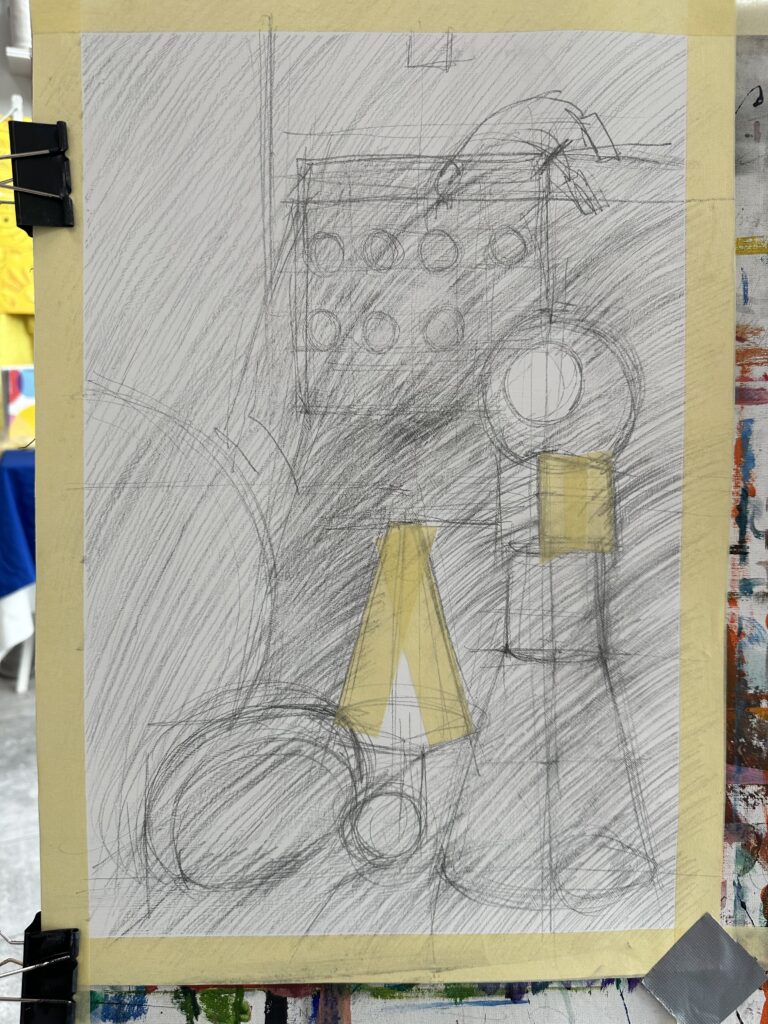 3. Teraz czas na detal! Wzmocnij najciemniejsze elementy. Postaraj  się, aby na Twojej rysunku były moce kontrastowy czyli obszary głębokiej czerni i biel oraz różne odcienie szarości. Szukaj ciekawej lini, struktur do oddania charakteru przedmiotów. Używaj ołówków miękkich od 4B do 14B (a może wyżej?;). Nie dążymy do hiperrealizmu tylko ciekawego, różnorodnego rysunku!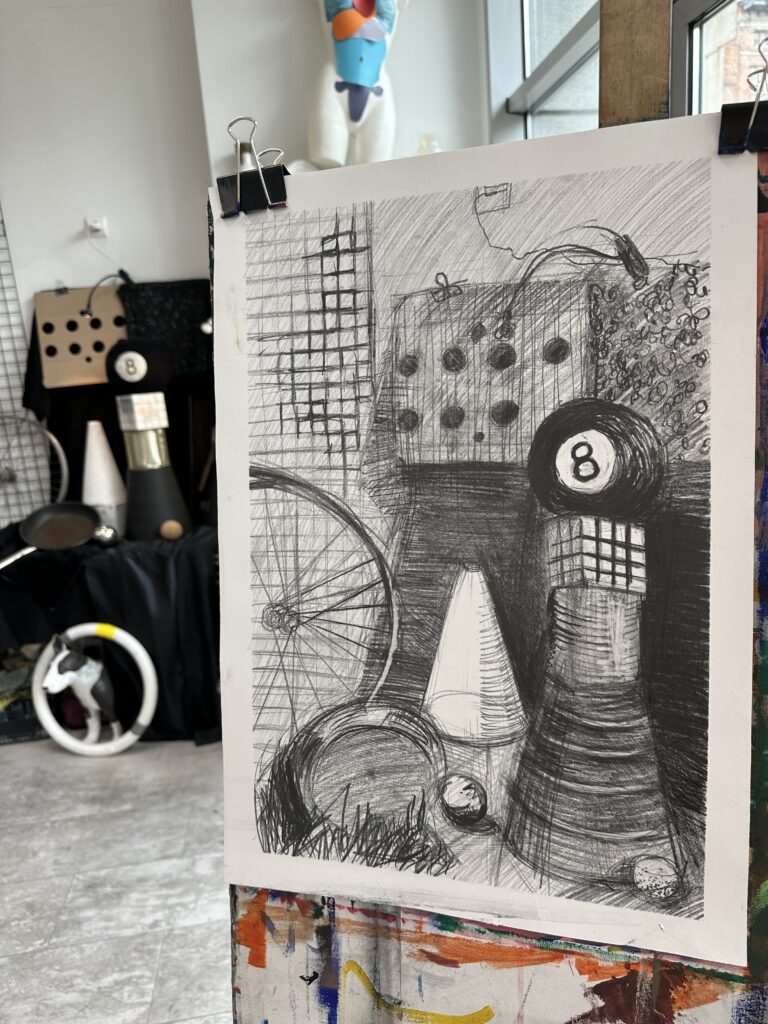 Oczywiście to nie jedyny słuszny sposób, ale pomocni przy pracy nad całością i na początku przygody.
A czy Ty masz jakiś inny sposób na udany rysunek martwej natury, próbowałeś? Jak zaczynasz? Co Ci pomaga, a co sprawia trudności? Jesteśmy ciekawi;)
PS. Można jeszcze dołączyć do grupy Hobby dla dorosłych o 16:30 oraz 18:10 w czwartki.
Zapraszamy do ZAPISÓW poprzez FORMULARZ
WRÓĆ